Of late, many celebrities have fallen prey to cyberpunks and found their social media accounts being hacked. This could be quite tricky for celebrities as social media is an integral part of their personal and professional lives. The latest victim in the case is actress
Harshika Poonacha
, whose
official Twitter handle
is now visible with a different user name altogether.
Only a few days ago, actor Darshan's wife
Vijayalakshmi
had announced that her entire social media profile had been hacked. She left a cautionary note to her fans and apologized for any unsolicited posts/messages that may have come their way.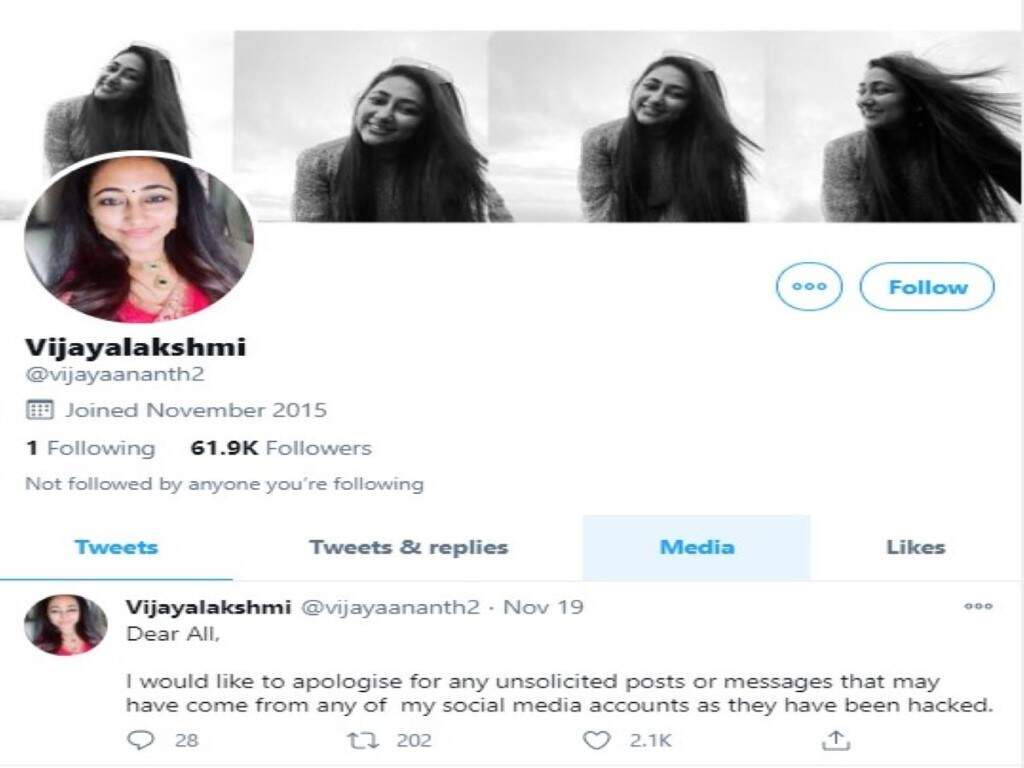 Although actress Harshika Poonacha hasn't made any revelations of a possible hack, her Twitter handle '@actressharshika' currently features a number of posts made by a foreign individual. The individual can be seen either socializing or goofing around with his pet dog in the feed but upon scrolling further down, Harshika's old posts emerge nevertheless.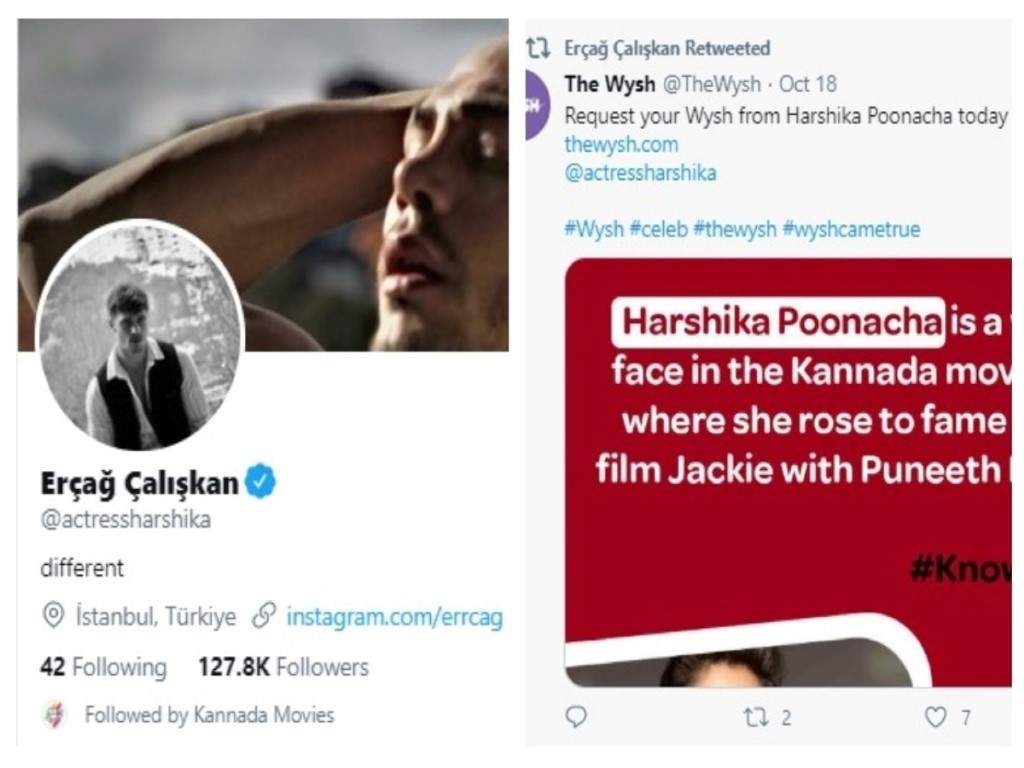 It would be up to the actress to understand and make claims in the near future about the hack and duly notify her fans. Harshika is currently shooting for a Bhojpuri film in London and has been quite active on Instagram about the time spent there. She was last seen in the Kannada thriller 'Udgharsha (2019)'.